Back to Top
SMSOnline
About
What is SMSOnline.cloud?
SMSOnline.cloud is an excellent free service that allows you to receive SMS online. We provide SMS numbers in over 10 countries and continue to expand our reach. By using SMSOnline.cloud, you can protect yourself from any company or spam that may attempt to steal your personal information. We offer fully free and disposable mobile phone numbers, enabling integration with services such as Twitter, Google, Facebook, and Instagram.

SMSOnline.cloud provides a robust solution for online security and privacy protection. Instead of providing your actual mobile phone number during account registration or verification, you can use the temporary number provided by our service, reducing the risk of personal information leakage. Additionally, the disposable numbers from SMSOnline.cloud help to avoid unwanted spam and advertising messages.

With its user-friendly platform and extensive international coverage, SMSOnline.cloud is widely utilized by users around the world. Users are free to select countries and utilize different numbers as needed. Balancing security and convenience, SMSOnline.cloud is highly praised by many users as an excellent tool that supports privacy protection and security enhancement in online activities.

Is this site FREE?
Absolutely yes, this site is eternally free of charge.
Since this service is maintained ONLY for academic purposes, there are completely no systems to receive charges from you.
We are keeping this site available only by advertising income and all advertising revenue will be used for adding new phone numbers.
NOTICE
SMSOnline.cloud was based in Shanghai, China, from 2019 to 2023, and since 2023, it has been headquartered in Hong Kong, operating the service in accordance with Hong Kong laws.
Therefore, users and volunteers are required to comply with Hong Kong laws when using our service.
Who we are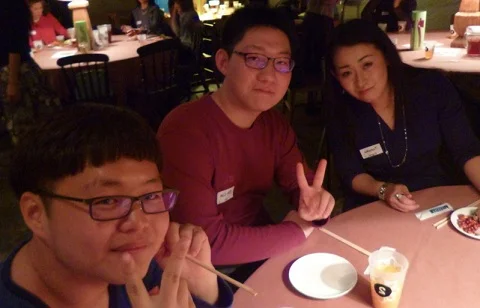 We are a team of 4 people including graduates of Shanghai Jiao Tong University. We are made up of American, Indian, and Chinese.
We are researching the scalability of mobile phone networks and this project is part of that research.
We anonymize all data and use it for statistical purposes, but we do not completely care about the contents.
To see more information about this service, please click here.
Technologies we use:
We are using both of modern and old-fashioned programming technologies like Golang, Java, C++ and JavaScript.
To obtain all messages we receive on phone numbers we manage, we are using virtual phone technology, which is we call VPT.
A server that collectively manages virtuals phones receives all incoming messages and these messages are formatted and added to MySQL Server running on another server we manage, to show them on this website.
This system has 3 merits for us:
Extremely easy to add another phone number.
Completely automatized processes through all procedures.
Get people all over the world to use our services.
This services is literally "Killing two birds with one stone" -- We obtain data we need to progress research further and all users will be happy to use free phone numbers!
Our goal
1. We are researching entirely new personal authentication infrastructures that replace traditional SMS authentication.
With this project, we are looking for the vulnerability of traditional SMS authentication and forming the basis of a new personal authentication systems.
2. We are conducting researches to improve the comprehensiveness of mobile networks.
By making everyone use our services, we are looking for clues to improve the network availability and load tolerance of mobile networks.
Looking for Volunteers
We control most of our phone numbers ourselves, but we know there are limits to our own procurement. So we're looking for a user-provided phone number.
We are looking for local volunteers to add phone numbers around the world.
Please check the conditions below and contact us at [email protected] if you wish to apply.

NOTICE: We may not be able to reply to application emails if the number of applications exceeds a certain amount.Even if you purchase a SIM card before a contract is exchanged between us and you or before the phone number is on the site, we will not be able to compensate for the cost.
REQUIREMENTS

Those who live in the following recruiting countries and are eligible to purchase SIM cards.
Germany/Japan/Philippines/Malaysia/Sri Lanka/Brazil/South Africa/Egypt
Those who can receive rewards and expenses in XLM or XMR.
Those who can communicate in Simplified Chinese, English, Japanese, or Malay.
WHAT YOU DO
Please prepare a SIM card that can receive SMS and tell us your phone number. We have developed the app that monitors incoming SMS and sends them to our centralized server in real time, so please insert a SIM card into your smart phone with this installed.
Make sure your smartphone is always connected to power and internet and ready to receive text messages.
If a certain amount of downtime is detected, the phone number will be removed from our site and you will be paid until it is removed.

NOTICE: Only Android smartphones are supported. root privileges are not required.
NOTICE: Never use the smartphone you normally use.
WHAT WE PAY
We will remit the following in XLM or XMR at 9 am on the last day of every month in China Standard Time.
The following are paid for each phone number. If you provide multiple phone numbers, the following rewards will be paid for each.
SIM card: initial cost and maintenance fee
$0.05 per text message received