Back to Top
SMSOnline
How to use it
What is SMSOnline.cloud?
SMSOnline.cloud is an excellent free service that allows you to receive SMS online. We provide SMS numbers in over 10 countries and continue to expand our reach. By using SMSOnline.cloud, you can protect yourself from any company or spam that may attempt to steal your personal information. We offer fully free and disposable mobile phone numbers, enabling integration with services such as Twitter, Google, Facebook, and Instagram.
SMSOnline.cloud provides a robust solution for online security and privacy protection. Instead of providing your actual mobile phone number during account registration or verification, you can use the temporary number provided by our service, reducing the risk of personal information leakage. Additionally, the disposable numbers from SMSOnline.cloud help to avoid unwanted spam and advertising messages.
With its user-friendly platform and extensive international coverage, SMSOnline.cloud is widely utilized by users around the world. Users are free to select countries and utilize different numbers as needed. Balancing security and convenience, SMSOnline.cloud is highly praised by many users as an excellent tool that supports privacy protection and security enhancement in online activities.
1. Select the phone number you wanna use
Our site has a lot of phone numbers from all over the world, including China, Taiwan, America, India, and Japan.
The reason we have phone numbers in so many countries is that many web services that require bypass only accept phone numbers from a specific country.
Therefore, we recommend using a phone number from the region where the website you want to bypass phone number verification is based.
If you want to search for phone numbers by country, you can select the country you want from this page.

Please note that the phone numbers posted on this site include phone numbers that our team has independently acquired and phone numbers that are lent to us by community members for a fee.
For more information on lending your phone number, please check out "Looking for Volunteers" on this page.
2. Use the phone number on the website
Once you have decided on the phone number you want to use, the next step is to navigate to the website you want to use.
This time, let's try out ChatGPT as an example :)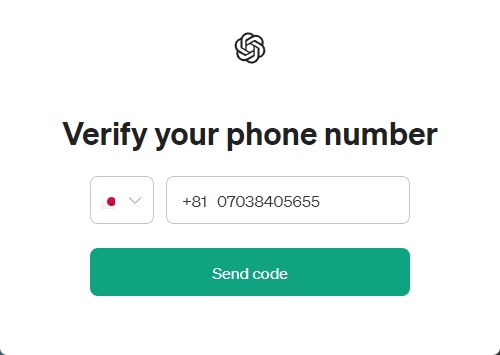 Copy the phone number and enter it in the phone number field on the target website.
3. Wait for the message to appear on SMSOnline

The message you sent will be received on our site in 15 minutes.
Oh wait a second. Due to network delays and other reasons, our website may take up to 15 minutes to receive your important message.

Please note: We filter the texts we receive by phone number or message text to prevent the phone numbers we provide from being used for fraud, extortion, harassment, or other illegal activities.
If you don't receive the message after a while, it may be filtered. Please contact [email protected]. We will help you find a solution.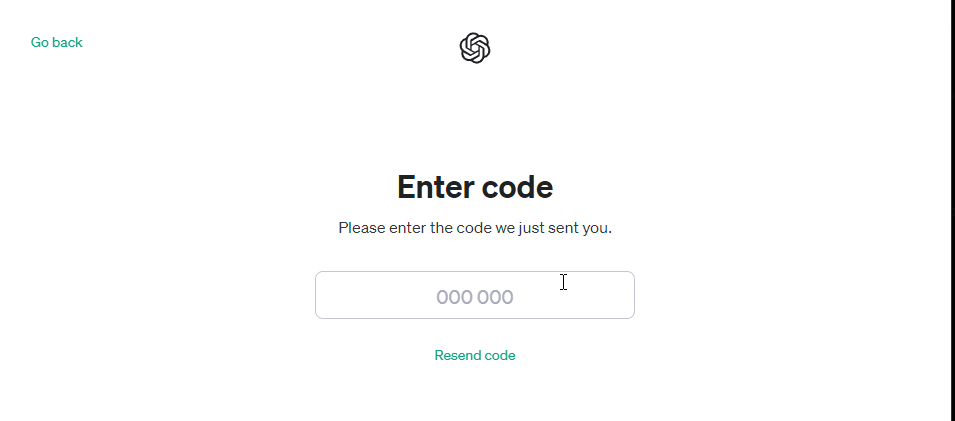 The rest is easy. Enter the PIN code you received on the site.
There shouldn't be any problems!
The phone number you choose may not work if it is already in use by someone else or if the service has banned our site.
If so, try another phone number. Our site has over 50 phone numbers that are completely free to use!
---
Frequently Received Inquiries
Before explaining how to use, we will address three frequently asked questions to alleviate your concerns.
All frequently asked questions can be found on the "FAQ" page.
How does the SMSOnline system work?
SMSOnline automatically posts text messages received by phone numbers managed by the SMSOnline Operating Team and phone numbers provided by paid volunteers on the website.
We use our independently developed Android app to monitor text messages arriving at your phone number and send them to a server we manage. On our servers, we filter harmful messages based on the text of the email and the sender's phone number.
Finally, we serialize the sender against our SMS database and store the message in an SQL database for use on our website. At this time, the sender's phone number is discarded and not stored in the database for privacy reasons.
This series of tasks uses open source APIs such as android.provider.Telephony API. We are also developing natural language processing models to identify and eliminate harmful messages using datasets with anonymized senders.
Is registration required for using SMSOnline? Additionally, is there a risk of virus infection?
No registration is necessary to use SMSOnline. We value privacy more than anyone else in the world.
However, SMSOnline operates under the laws of Hong Kong, where it is based. Please refrain from using our services maliciously, such as by exposing third party privacy.
There is no need to worry about virus infection.
A browser is all you need to use SMSOnline. And our service runs entirely within your browser's sandbox and does not require any special permissions.
Our site is supported by advertising revenue. Internet advertising is often pointed out to be at risk of malvertising, but you can use our services with peace of mind as we entrust the management of our advertising space to reliable partners.
Who operates SMSOnline?
SMSOnline operates with Chan Huang, a graduate of Shanghai Jiao Tong University, and three dedicated allies as core members. We primarily run our services for academic purposes, welcoming numerous volunteer members through the internet.
Even though our base is currently in Hong Kong, our activities in SMSOnline are globally expanding.